Calling all ducky collectors! I am trying to complete my collection of Oriental Trading Company duckies (I already have hundreds of other complete sets) and I'm willing to buy any that match the ones pictured here that I need. As I have been searching for these ones for a long time and have come up empty, I'm willing to pay a good amount for any one of them you can sell me/point me towards. I also have a pretty good number of other OTC duckies, some RIN duckies, and various other miscellaneous duckies that I'm willing to trade if that's what you'd prefer. I can send pics if you're interested  


First, all the sets that I need SOME of to complete them: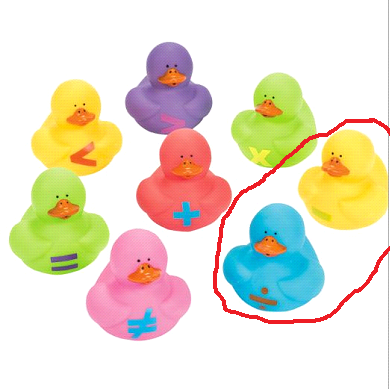 Math symbol- Yellow subtraction and Blue division



Lucky duck- Blue shirt w/blue and orange cap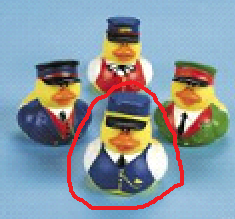 Train conductor- Blue vest w/white sleeves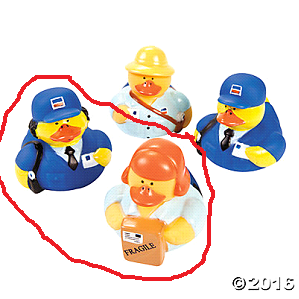 Mailman- Redheaded woman w/package and Man in blue w/black hair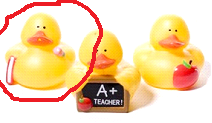 Teacher- Duck holding book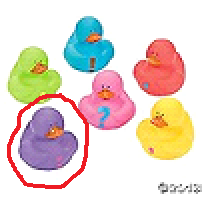 Punctuation- Purple w/semicolon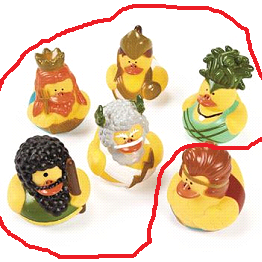 Mythological- All except duck w/brown hair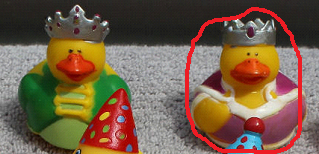 Fairytale- King w/silver crown variant


Historic patriotic- Duck w/black hat and gray hair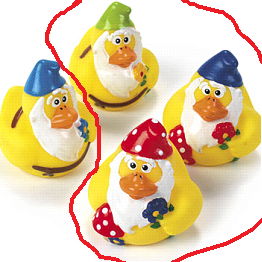 Gnome- All except duck w/light blue hat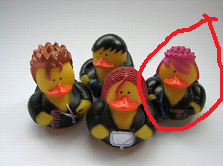 Hairdresser- Purple spiky hair



Baptism- Green and Blue shirts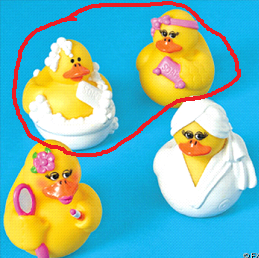 Bathing- Duck in bubble bath and Girl w/soap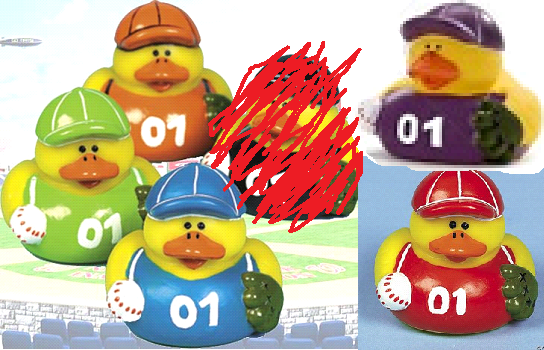 Baseball- All except black jersey


Artist- All except orange hat



Football- Purple jersey


80's- Pink sunglasses w/green tie



Cheerleader- Orange and white w/pompoms, Red and black w/pompoms, Black and white w/megaphone

And now the sets that I need ALL the ducks for:



Wizard of Oz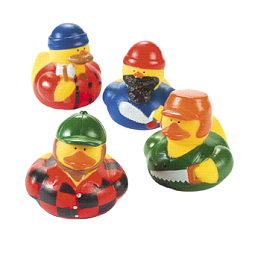 Lumberjack



Winter Olympics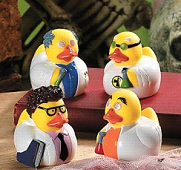 Mad Scientist


Inspirational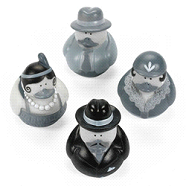 1920's

If you're willing to part with any of the duckies circled, please message me with an offer. Also, these are only the OTCs that I KNOW OF that I'm missing, so if you're in possession of any other older or hard-to-find OTC sets, please let me know; I may be interested! Thank you, fellow ducky collectors!